Ben Mitchell
Corporate Auctioneer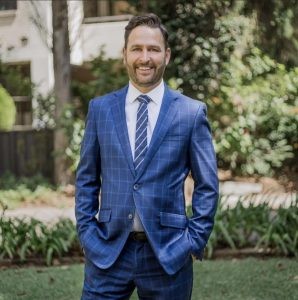 With a career spanning nearly 20 years as an Elite Sales person, Business owner and Corporate Auctioneer, it is fair to say that Ben knows his way around the Auction floor.
Since picking up the Gavel at the age of 24, Ben has conducted in excess of 6,500 auctions with a total value just shy of $4Billon worth of Real Estate.
In this time been has been involved is some of the States most significant and unique sales from a $30million Cotton farm in Wee Waa NSW to a $150,000 car Space overlooking Sydney Harbour, helping his clients achieve hundreds of record sales prices and tens of millions of $ above reserve.
In 2009 Ben formed his own company Sold Buy Auction in an attempt to offer his clients a specialised Auction Service. He now employs 3 other talented Auctioneers across NSW and will in 2016 conduct in excess of 1,200 auctions both in rooms and onsite.
Having sold over 750 properties as an agent and mentoring hundreds of agents as a business owner and Corporate auctioneer, Ben's Approach is uniquely different. He understands the process, is sympathetic to the needs of the Vendor, makes the Buyer feel comfortable whilst having a genuine connection with the crowd. Knowing when to push or when to allow the buyer more time to go that bit further.
"I understand my responsibility as an Auctioneer to get the best out of the market for my Vendors and I am unwavering in that pursuit. My key responsibility is to understand the market, the clients wishes and be strategic based on my experiences to achieve that outcome, no matter how long it takes on the day. I only align myself with the best agents in the Business as I would never compromise the integrity of the process" Ben Said.
Jake McKenzie
Corporate Auctioneer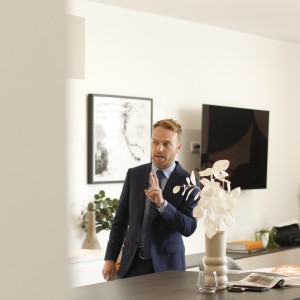 A highly motivated professional, Jake Mackenzie's passion for property and meeting new people has led him to an exciting career as an auctioneer. With over 7 years experience as a licensed sales agent, Jake brings a unique approach to the auction floor that very few auctioneers have. His ability to understand the entire sales process, quickly build rapport and his strong negotiation skills means better results for his clients and more successful auctions. With a degree in Education, Jake is passionate about helping people to understand the auction process and most importantly auction day. His straight forward approach to life coupled with his strong work ethic, and high level of professionalism means he is always willing to exceed his client's expectations.